Why should we use a buyers agent when buying a new home?  We thought it was better to just call the listing agent.
It's always a better idea to use a buyer's agent who is focused on your home search rather than calling each listing agent of every property that you might be interested in.  First and foremost, a buyers agent is essentially no additional fee to you.  Buyers do pay a very small "broker fee" (at Howard Hanna, that fee is comparatively quite low, at $325), but the commissions are paid by the seller.  So there is no financial reason for you not to have Buyer representation!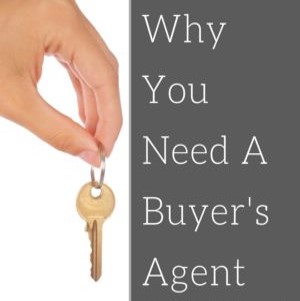 Having a buyer's agent offers a long list of advantages to you.  The agent will get to know your personal needs and wishes and be able to screen houses more effectively as well as target houses that might be a great match.  The agent will be able to compare the various homes that you see, helping you to objectively address the positives and negatives of each home as they relate to each to other.  You should expect a buyer's agent to be able to do a detailed analysis of the comparable sales for you so that you can feel good about any offers you are making.  Your buyers agent will also be able to guide you through the inspection process, which can be very tricky these days with home inspectors being unusually critical of the homes they are inspecting.
Does this mean that you should sign a buyer agency agreement with the first agent you meet?  Absolutely not!  The internet offers a wealth of information about Realtors these days.  Before choosing a buyer's agent, check their online presence.  Look at their qualifications – do they have certifications or other professional credentials?  Check out their online reviews on websites such as Zillow, Trulia, realtor.com, yelp and Facebook.  Do they have a personal website where you can learn further information about their business and services to you?  Feel free to request personal interviews of past clients if that is helpful to you.  Once you feel you have chosen the best match for your needs, engage that Realtor as your buyer's agent and move forward, knowing that you are in good hands!
FEATURED HOMES
Beautifully remodeled open concept 17 year old home on ½ acre wonderful lot in a delightful Sewickley neighborhood close to Village. Four finished levels of living space including finished walk out lower level. Kitchen with new stainless appliances open to family room.  Main level laundry.  Large master suite. Four bedrooms, 3 full and 2 half baths. Third floor great room.  New roof. $599,000.  See photos….
Privacy in the heart of Sewickley Village!  2.973 Acre yard with mature landscaping, sprawling lawns, in-ground pool, private patio and natural woodlands that provide a year-round buffer for this magical property, yet Village shops and restaurants are just a few blocks away! Renovate to restore the home's original relaxed elegance, reminiscent of New England seaside homes.  Or replace with your own 21st century home of your design and creation!  A rare opportunity in Sewickley!  $825,000  See photos and more details…
I'm ready to answer any questions you have regarding your real estate needs.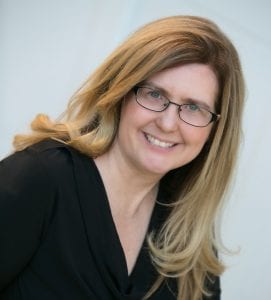 Kathe Barge, CRS, ABR, CNE

Associate Broker
HOWARD HANNA
REAL ESTATE SERVICES

401 Broad Street
Sewickley, PA 15143
Cell: 412-779-6060

Office: 412-741-2200 x238
kbarge@howardhanna.com