I have a friend who just had a terrible time closing on his mortgage loan because he moved some money into his checking account right before closing.  Any tips om making sure the mortgage process is a smooth one?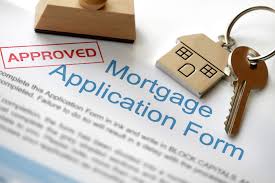 Mortgage rates remain low, but the process of obtaining a mortgage is more complex than most buyers appreciate.  Underwriters are extremely detailed in their review of mortgage applications – one small "mistake" could derail your entire application.  Take the time before you buy to understand the possible pitfalls, and then steer clear for a smooth mortgage process.
First, don't make large undocumented deposits into your bank accounts. Mortgage guidelines require that underwriters review all deposits reflected on bank account statements. If there are deposits present on a bank statement and the underwriter cannot tell where the funds came from, then the underwriter may ask for you to provide a "paper trail" to document the source of the funds used for the deposit.  When making a deposit, keep the associated paperwork (i.e. the "paper trail") you may have received that would show where the funds came from for the deposit (i.e. check stub, copy of check, receipt for liquidation of another account, etc…). Try not to make cash deposits if at all possible as it is difficult to show where "cash" came from. Try not to move your money around between accounts. There will be plenty of time to consolidate funds if you desire after you've closed on your new home.   Be sure to save ALL pages of your bank statements. Do not throw them away or shred them.
Second, strive to have 'boring' bank statements – no NSF charges, no unusual deposits, not a lot of moving around of money between accounts. Achieving this will definitely make your mortgage process go smoother.
Finally, don't open new credit and don't take on new debts. Unless advised to do so by your mortgage professional, you should try to avoid having your credit checked by anyone or taking on any new debt (i.e. credit cards, car loans, lines of credit, etc…). Numerous credit inquiries may impact your credit score which in turn could affect your mortgage loan and interest rate quote. In addition, underwriters may require that you write a letter explaining the inquiries on your credit report stating if you did or did not acquire any new debts as a result of the inquiry. While it's tempting to take advantage of an extra 10% off at a department store if you open a new credit card with them, it may be best in the long run to pass on those offers and use one of your existing credit cards.
Check back next week for more tips on making your mortgage application process a smooth one!

200 Summerlawn Drive – New Listing 
Flawlessly finished, beautifully styled and meticulously maintained, this custom-built home is ideal for entertaining as well as being a welcoming place to call home!  Huge 1 acre lot with incredible green space, privatized by mature trees.  Open floor plan with nearly 5000SF above grade plus finished walk-out lower level. 6 bedrooms, 5.5 baths, convenient upper level laundry.  Immaculate condition.  So much to fall in love with!  $775,000  See more…
Simply spectacular renovation of this inviting home – nestled on 7+ private acres in close-in Sewickley Heights.  Expansive windows bring the stunning natural surroundings into every room. Open floorplan, with new kitchen, baths, flooring, windows, roof, generator… four outdoor venues to enjoy the beauty of the location from.  5 bedrooms, 4.5 baths. Incredible pool. Turn-key ready for you! $1,750,000  See more… 
I'm ready to answer any questions you have regarding your real estate needs.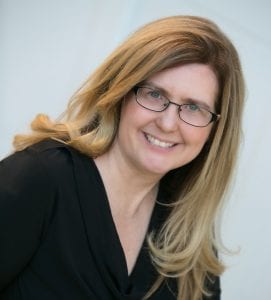 Kathe Barge, CRS, ABR, CNE, SRES

Associate Broker
HOWARD HANNA
REAL ESTATE SERVICES

401 Broad Street
Sewickley, PA 15143
Cell: 412-779-6060

Office: 412-741-2200 x238
kbarge@howardhanna.com