The Top Ten Avoidable Mistakes Buyers Make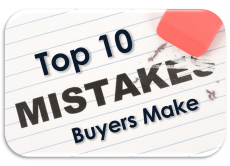 If you are like most people, buying a home is the biggest investment you'll ever make. If you are considering buying a home, you are probably aware of how complex the home buying process can be. Therefore,  it's important to be as prepared as possible. By keeping in mind the following Top Ten Buyer Mistakes, you will have a more enjoyable home buying experience.
Looking for a home without being pre-approved. As a potential buyer competing for a property, you'll have a better chance of getting your offer accepted by being as prepared as possible. A pre-approved buyer is one that has provided a mortgage broker with written evidence of income, expenses, assets, liabilities and credit and all information has been verified by the lender.  Being pre-approved will give you the best chance of getting your offer accepted – the seller (to whom you are probably a stranger) has a much greater certainty that you will actually be able to close on their home. This is critical in a competitive situation.
Making verbal agreements.  Contracts for the sale of real estate must be in writing.  You should be sure that everything that you expect to be a part of the deal is in writing.  You should not expect oral agreements to be enforceable.
Choosing a lender just because they have the lowest rate. While the rate is important, consider the total cost of your loan including the APR, loan fees, discount and origination points. When comparing lenders, it is important to request that each lender provide you with a Written Cost Estimate so that you can carefully compare the costs each lender is charging you – sometimes a great interest rate comes with very high lender fees.  It is also important that the lender you choose has an outstanding reputation. Lender failure sometimes causes deals to fall apart in the eleventh hour – something no one wants to experience if their moving van is packed and waiting at the curb.
Not receiving a Written Cost Estimate. The law requires that your lender provide you with a Written Cost Estimate of their fees.  You should bring this with you to closing to be sure that the fees you are actually being charged are not in excess of those on the Written Cost Estimate.
Not getting a rate lock in writing.  When a lender tells you they have locked your rate, get a written statement detailing the interest rate, the length of the rate lock, and loan details.  Do not assume that a lender's verbal promise that you are "locked in" will hold if interest rates increase.
Buying a home without professional inspections. Unless you're buying a new home with builder warranties, it's very important that you get the property inspected. This way you'll know what you are buying. Inspection reports from qualified inspectors are necessary if you intend to ask the seller to make needed repairs. At closing, it is important to get receipts from the seller for the work that was completed, and on your walk-through, to check it out for yourself.
Not shopping for home insurance until you are ready to close. Start shopping for insurance as soon as you have an accepted offer or you may not have time to compare providers and get the most favorable policy.
Not doing a final walk-through.  You should plan on walking through your home one last time before the closing.  Sellers sometimes inadvertently remove items from the home that you believed were conveying with the home.  If you close on your home and then later discover missing items, you will not have any recourse against the seller.
Signing documents without reading them. Whenever possible, review in advance the documents you'll be signing.
Not allowing for delays in the transaction.  In a perfect world, all real estate transactions close on time.  However, transactions are sometimes delayed. Keep this in mind as you plan your move out of your old residence and into your new one – allowing a buffer will minimize the stress in the unlikely event that your transaction does not close on time.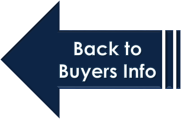 I'm ready to answer any questions you have regarding your real estate needs.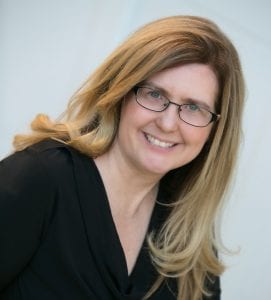 Kathe Barge, CRS, ABR, CNE, SRES

Associate Broker
HOWARD HANNA
REAL ESTATE SERVICES

401 Broad Street
Sewickley, PA 15143
Cell: 412-779-6060

Office: 412-741-2200 x238
kbarge@howardhanna.com