It's  a new year and we're ready for a new home!  What should we do first?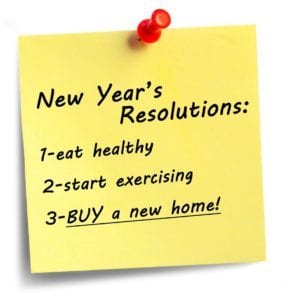 Well, you are asking a Realtor that question, so the answer is probably expected!  The first thing you should do is call me! Once you have done that, here is a look at what comes next!  First, we will meet and determine the likely value of your home in the current market.  The market is quite fluid and values move up and down depending on supply.  Currently we have had very low inventory for an extended period of time and buyers are getting very frustrated, so it is possible that we may see an uptick in values again this spring.  When we meet we will also review all of the many ways I will be marketing your home and the timetable for rolling out the marketing to optimize your result.
Once we set a timetable that works for you, you will want to spend some time "staging" your home. At the most fundamental level, this would involve you "de-cluttering" your home.  It's amazing how quickly we will our closets, basements and attics!  Movers are not cheap – you do not want to move more than you know you will want to keep.  So now is the ideal time to start the clean-out. In fact, we sometimes have closings as quickly as 3 weeks after an offer is presented, so it is best to assume that you will not have much time to pack later and do the clean-out up-front.  This will also help your home show off its spaciousness and storage capabilities! If you are saving things for others (such as the pile of furniture I have stored in my basement for my adult children who I am sure are going to want my 30 year old furnishings someday!), then it would be advisable to find an off-site storage facility and move those items from your home (or more realistically, I would be happy to connect you to charities to come pick them up and give you a tax deduction in exchange – the reality is that those we save for probably really don't want our stuff anyhow!)  If this all seems incredibly overwhelming to you (and you're thinking you would rather stay put than face the inevitable clean out), I would be happy to connect you to a home organizer that can take on as little or as much as you don't want to do! 
Once you feel you are "de-cluttered," the next step toward selling your home would be to determine whether any repairs or improvements are needed or recommended.  I am happy to walk through your home with you in advance of your listing date and discuss what you might consider addressing and its likely impact on your bottom line.  Not ever seller wants to make repairs and improvements and ultimately that choice is yours, but the market data I will provide to you will help you decide whether its worth it to you to make the additional investment in your home.  If repairs are not possible, we will work on using the disclosure to make sure you are sharing the items upfront with the buyer and pricing accordingly.  This will protect you later from costly repairs if the inspector is the one to raise the issues. 
It's a lot to do, but together we can make your 2019 real estate goals a reality!

244 Thorn Street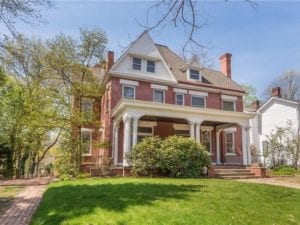 Sited in an idyllic Village neighborhood, this stately brick home offers unparalleled architectural detailing and an exceptionally large home (6765 square feet) with 7 bedrooms, 5 full baths and a large main level with remodeled kitchen as well as living, dining and family rooms plus den! If you are looking for a special home to put your signature on, 244 Thorn Street is ready for your custom touches!   An exceptional value at $795,000.
49 Woodland Road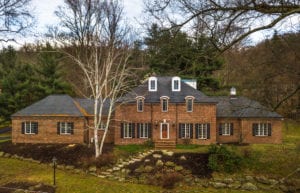 Boasting newer kitchen and baths in the most sought after Village neighborhood, on a gorgeous tree-lined street with sidewalks to everywhere, 49 Woodland offers a unique opportunity for newer construction in the heart of Sewickley Village.  The main level master offers hard-to-find convenience – upstairs 3-5 additional bedrooms offer plenty of space for family and guests. The beautifully remodeled white kitchen opens to the family room and the light, bright sunroom, with 3 walls of windows overlooking the private backyard.  The three car attached garage offers another hard-to-come buy amenity in the Village, as does the finished lower level! $1,775,000.
I'm ready to answer any questions you have regarding your real estate needs.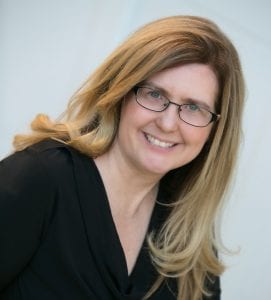 Kathe Barge, CRS, ABR, CNE, SRES

Associate Broker
HOWARD HANNA
REAL ESTATE SERVICES

401 Broad Street
Sewickley, PA 15143
Cell: 412-779-6060

Office: 412-741-2200 x238
kbarge@howardhanna.com