We are thinking about selling the home we have lived in for more than 20 years but it seems like such a daunting task.  Do you have any advice?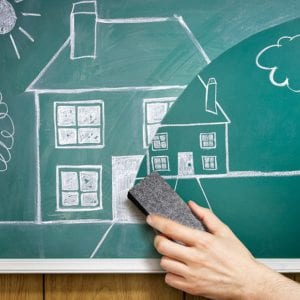 If you are like most people who live in their homes for multiple decades, you have undoubtedly collected a lot of treasured memories in the form of physical objects.  Your son's first "big boy bed," your daughters first bike.  The furniture from your first apartment that you saved, certain one of your children would want it some day.  Whatever it is, a move to a smaller home means that you are going to have to part with much of what you have collected.
For starters, you need to give some thought to how much you will be downsizing.  If you are planning to move from a 4000 SF home to a 1500 SF condo, you have a lot of clean-out to do.  If you are moving from 3800SF to 3000SF, you will not need to dispose of as much.  I do recommend that you start your clean-out right  away.  Your home will show much better if it is emptied of your "collections" and presents in a more minimalist way.
If you need help, a professional home organizer is your best first step.  An organizer can help you break down the process into manageable pieces and formulate a plan for the coming months.  You should anticipate that the process will take several months, maybe even a year.  Whether you use a professional or not, you should review all of your belongings to determine what you really NEED for your next adventure, and discard the rest.  If you have items that hold treasured memories, consider photographing them and creating a "Memories" book on a website such as winkflash  where your memories of these items can be compactly stored in a photo book.
Even if your move is years away, now is a good time to get started on those areas of your home that you don't regularly use anymore, such as adult children's rooms.  Pack up their favorite things in Rubbermaid bins that you can easily send to their new residences someday and re-home the rest!
For all of your "no longer needed" items, there are so many wonderful charities that will take them, and in addition to getting a home ready to sell and easily moved, you will get a tax deduction as well for your benevolence!  If you need help finding these organizations , or a professional organizer to get you started, feel free to give me a call!

Fantastic remodel at a great price! Top to bottom renovation to this adorable Village home! 4 bedrooms, 3.5 new, stylish baths, 3 finished levels, new 2 car garage. Incredible open floorplan unified by new hardwood floors.  New kitchen with white cabinetry, granite tops, stainless appliances. Doors open to large and inviting, private rear deck.  Move right in and enjoy! $399,000  More Info Here…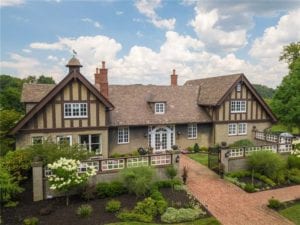 Exceptional Sewickley Heights home will take your breath away with its unparalleled beauty. Sited on 5 private acres, it combines the authentic charm of a Sewickley Heights carriage home with modern amenities and stunning design.  Magazine perfect kitchen with top-of-the-line appliances and granite tops opens to a captivating dining room with fireplace and relaxing family room.  French doors open from the gorgeous living room, also with fireplace, onto the sprawling stone terrace, which spills out effortlessly onto the manicured grounds.  Enjoy coffee or wine relaxing under the wisteria-draped trellis. Incredible master suite with three walk-in closets and remarkable custom bath with radiant floors, Victoria and Albert soaking tub and large shower with custom glass enclosure.  Charming enclosed courtyard. Three car attached garage.  $2,150,000 More Info Here…
I'm ready to answer any questions you have regarding your real estate needs.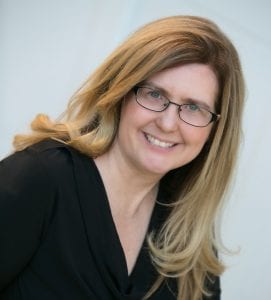 Kathe Barge, CRS, ABR, CNE, SRES

Associate Broker
HOWARD HANNA
REAL ESTATE SERVICES

401 Broad Street
Sewickley, PA 15143
Cell: 412-779-6060

Office: 412-741-2200 x238
kbarge@howardhanna.com