What impact do you think the proposed federal tax legislation will have on homeowners?
For those of you who are unaware, the proposed tax legislation makes several changes to itemized deductions that will impact many homeowners.  First, the property tax deduction will be limited to $10,000.  In Sewickley borough, if your tax assessment is above approximately $350,000, you will see an increase in your federal income tax as a result of this itemized deduction limitation.  Additionally, while existing mortgages are grandfathered, interest will only be deductible on new mortgages of less than $500,000.
The National Association of Realtors believes these new changes could put home ownership out of the reach of many and nullify the home ownership incentive for all but the top 5% of our nation.  Home ownership is already at a 50 year low nationwide.  For many Americans, a home is the largest investment they will ever own.  Studies have also shown that at the end of the day, the net worth of a homeowner is, on average, a shocking 45 times greater than that of a renter, demonstrating how important it is to incentivize home ownership so that Americans have the needed nest egg when they retire.
My predicted impact on our local housing market is that it will soften prices over $350,000.  Without the benefit of the tax deductibility of property taxes over $10,000, mid-market buyers will qualify to buy less than they can today, and it will have a downward pressure on prices overall.  With the severe inventory shortage we have right now, this is not likely to be immediately evident, but it will likely impede the long-term growth rate.  The cap on the deductibility of interest on new mortgages over $500,000 will have a much larger impact on the market overall.  Homeowners with large mortgages will be disinclined to make the "choice" moves we are so accustomed to here in Sewickley, because a move will mean they lose the deductibility of a significant amount of interest on their grandfathered mortgage.  This will only exacerbate our inventory shortage as homeowners will be likely to just "stay put" and take advantage of the deductibility of interest on grandfathered mortgages.  Additionally , for homes priced over $550,000, buyer affordability will drop further as carrying mortgages over $500,000 will be noticeably more expensive, with the potential of exerting further downward pressure on market appreciation.  Its hard to know how any of this will help us, but then, I am not an economist – I must be missing something!
FEATURED HOMES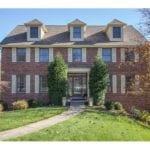 7 Harvester Court
Want more space between you and your neighbors? Your search is over!  This custom-built all brick colonial is sited on a nearly 2 acre lot, in a quiet, private neighborhood.  Just renovated, it features 3 new luxury baths, newer kitchen, new roof, new HVAC, new deck, new paint in modern aesthetic and more. Totally turn-key for you and your family! 4 bedrooms, 3.5 baths, 3 car garage, finished walk-out lower level.  $775,000.  Learn more…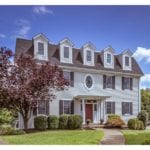 180 Summerlawn Drive
Beautifully remodeled open concept 17 year old home on ½ acre wonderful lot in a delightful Sewickley neighborhood close to Village. Four finished levels of living space including finished walk out lower level. Kitchen with new stainless appliances open to family room.  Main level laundry.  Large master suite. Four bedrooms, 3 full and 2 half baths. Third floor great room.  New roof. $599,000. Learn more…
I'm ready to answer any questions you have regarding your real estate needs.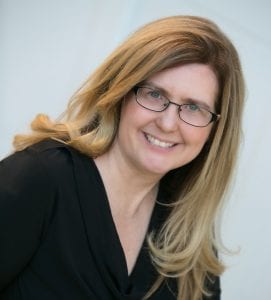 Kathe Barge, CRS, ABR, CNE

Associate Broker
HOWARD HANNA
REAL ESTATE SERVICES

401 Broad Street
Sewickley, PA 15143
Cell: 412-779-6060

Office: 412-741-2200 x238
kbarge@howardhanna.com