We have found a new home that we want to buy, but the seller can't close until late this year.  Should we put our current home on the market now or wait until we get closer to the closing date for our new home?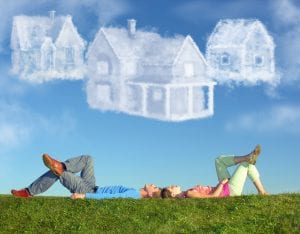 We are currently experiencing an exceptionally strong spring market!  I have not seen a better time to sell in recent years! So now would be an excellent time to list your home for sale.  However, if you do, you need to expect that your buyer is unlikely to wait for many months to close.  Rate locks are generally only good for 60 days, so any closing beyond that exposes the buyer to the possibility of interest rate hikes.  Additionally, this time of year most buyers are looking to occupy their new homes in time for school to start in the fall.  So if you list your home now, you need to be prepared for the possibility of an interim move to a short-term rental.  You may view this as the safest option because if your home does sell quickly requiring a move to an interim rental, you will at least know that you will not be stuck carrying two homes at one time!
Your other option is to wait until closer to the closing on your new home to put your current home on the market.  This would certainly be the more convenient option – you would not have to find an interim rental property and store your personal effects.  However, while homes do sell in the fall market, it does not have nearly the momentum that the spring market has.  If you choose to wait and list your home in the fall, it is possible that you will need to carry two houses until the spring 2018 market begins.  I also don't have a crystal ball to predict whether the spring 2018 market will have the same momentum that the current market has.
In the end your decision will need to be based on which risk factor concerns you more.  Would you be more unhappy if you had to spend interim months in a rental property because a buyer this spring needs your house now, or would you be more unhappy if you had to carry the cost of owning two homes for several months?  The answer to this question should guide you as to when is the appropriate time to list your home for sale.
FEATURED HOMES:
7 Harvester Court
Looking for a home delivered to you on a silver platter?  Your search is over!  This custom built all brick colonial was just renovated with 3 new luxury baths, newer kitchen, new roof, new HVAC, new deck, new paint in modern aesthetic and more. Totally turn-key for you and your family! 4 bedrooms, 3.5 baths, 3 car garage, finished walk-out lower level, nearly 2 acre lot.  $775,000
309 Pink House Road
Privacy and village proximity combine perfectly at this fabulous custom designed and built newer home.  Recently remodeled in a stylish palate, the open concept floorplan features exceptionally large rooms, walls of widows flooding the home with natural light and hardwood floors unifying the main level.  The upper level is home to 4 bedrooms, all with en-suite baths.  The walk-out lower level houses a 5th bedroom, gameroom and gym area. French doors spill out from the great room onto a stone patio and the private 9 acre lot beyond.  $1,595,000
As an Associate Broker at
HOWARD HANNA REAL ESTATE SERVICES,
Kathe Barge, CRS, ABR, CNE, is ready to answer any
questions you may have regarding your real estate needs.
Feel free to contact her at the office (412) 741-2200 x238,
or on her mobile phone (412) 779-6060.