It seems prices are all over the board these days.  How do we figure out what our home is worth?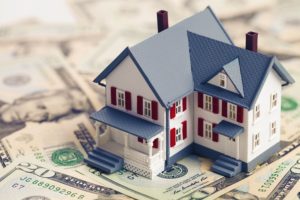 There are many factors that go into determining a home's value.  The first, most important thing to keep in mind, however, is that it's not what you think. To rephrase, what you think the value should be, or what you think you need to get for the home to either recoup your investment, reimburse you for time spent renovating, or get you what you need to move to your next home is not a factor in determining value.  A home will sell for what a buyer thinks the home is worth – not what a seller thinks its worth.  So how do you determine that number?
Value is determined first and foremost by comparable sales.  What other homes have recently sold for is the most relevant gauge of what the market will bear for your home.  If you haven't been in the homes, however, you will need to rely on a professional to make the comparison for you.  Factors to be considered include size of lot, usability of lot (flat is better) and location of the property both in town and as it relates to other homes (currently, closer to the center of the Village will bring more money, across the street from a home in disrepair, less).  Also considered are above-grade square footage on the main two floors (finished lower levels and third floors add some value but generally not at the same square footage price as the main two levels) and configuration of rooms (do you have an eat-in kitchen, a family room open to the kitchen, a dedicated master bath).  Finally amenities are considered.  How many garages do you have and are they detached, integral or attached (the most valuable)?  How long ago was your kitchen and bath updated?  Under 10 years?  Do you have stainless and granite?  Have you removed all of your wallpaper?  All of your old brass?  All of your colored carpets?  Homes sell every day with dated amenities, but their existence definitely affects price.  When looking at other homes that have sold, it is important to have a realistic understanding of how your home really compares to those homes.
The investment you have made in the home also has some relevance. If you have made significant improvements (beyond a fresh coat of paint and new carpeting), there is a high likelihood that you will be able to recoup some of your investment. It is important to prepare a detailed list of those improvements to substantiate value to potential buyers.
Other homes currently available for sale, however, are not a particularly relevant factor to look at. Many of our homes sell for substantially less than the sellers were originally asking, and while our average community realization is 89% of asking price, there are homes that have sold at nearly half of their original asking price. Competing listings are only relevant to determine how much competition you will have – not how much your home will sell for.
In the end, its what a buyer thinks, based on where other homes are selling and how yours compares, that will determine where your home will sell, and all of the marketing in the world will not change that reality!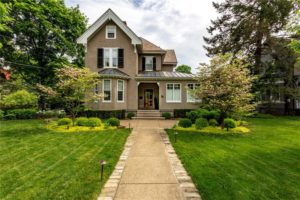 63 Thorn Street
Expertly remodeled, 63 Thorn paints a modern landscape on a charming traditional palate to create an exceptional home for the millennium home buyer. Sited on a large lot with fully fenced back yard. The expertly designed and crafted kitchen (which is open to the family room) is flooded with light from an entire wall of windows that bring the private backyard into this warm and inviting space.  The dining room has also been opened to the back yard through an impressive wall of windows and doors, and spills effortless out onto the new back deck.  The second level is home to a new master suite with large closet and spa-like private bath.  Four additional bedrooms, two full baths and a convenient second floor laundry room complete the upper levels.  $1,450,000   See more…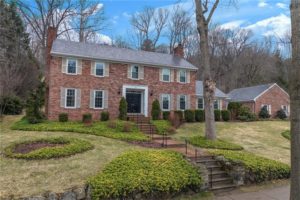 22 Woodland
Located on one of Sewickley's most sought-after streets, this classic brick colonial has been nicely updated and maintained.  Hardwood floors unify the upper two levels of the home. The lower level offers additional finished living space.  Large eat-in kitchen opens to spacious family room and incredible sunroom with floor-to-ceiling windows. Exceptional living room with fireplace. Convenient main level laundry. Fabulous new slate roof!  Gorgeous yard backs to woods.  Garage is attached by breezeway.  $1,000,000  See more…
I'm ready to answer any questions you have regarding your real estate needs.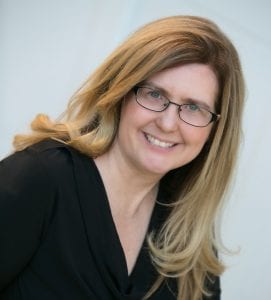 Kathe Barge, CRS, ABR, CNE, SRES

Associate Broker
HOWARD HANNA
REAL ESTATE SERVICES

401 Broad Street
Sewickley, PA 15143
Cell: 412-779-6060

Office: 412-741-2200 x238
kbarge@howardhanna.com