As a home seller, are there inspection type items that we are simply going to be stuck addressing?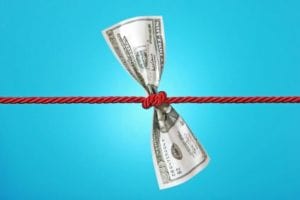 Who can forget the old childhood game – pass the hot potato?  The object, of course, was to not be holding the hot potato when the music stops.  We have our fair share of "hot potatoes" in real estate too, and just like in the childhood game, someone always gets stuck holding the hot potato.
You may wonder, what are these hot potatoes of which I write?  Years ago, it was radon.  If you were selling your home and it had radon levels in excess of the EPA limit of 4.0 pCi/L, you got stuck paying the remediation bill (usually less than $1000) because a buyer isn't going to agree to buy a home with a radon problem.  That hasn't changed, but if a home has sold in recent years and ever had radon, chances are it has been remediated.
Next, the media exploded with stories of illness caused by mold in homes and suddenly, sellers were faced with mold inspections.  There is the very bad black mold (Stachybotrs), but honestly, all molds have the potential to make you sick.  As you can imagine, buyers aren't going to buy a home with a mold problem either, and once again, the seller bears the cost of remediation and often, the cost to solve the cause of the mold problem as well. The cost can be several hundred to several thousand dollars.
These days, the hot potatoes have expanded to include two tricky electrical issues.  Pushmatic electrical panel boxes are very expensive to maintain and the manufacturer is no longer in business.  Most buyers will require a seller to replace these panel boxes – the cost per panel is generally $1500+.  Knob and tube wiring is the other big hot potato for homes built before 1930.  Rewiring an entire home can range between $10,000 – $20,000 and so many homes retain this original wiring.  Most insurance companies will no longer issue new insurance policies on homes with this antiquated wiring.  Therefore, if knob and tube wiring is discovered on an inspection, the cost of the rewire also generally falls to the seller – very few buyers are willing to buy a home (at least not unless they are getting a substantial discount) if it has knob & tube wiring present.
If you own a home with one of these hot potatoes – radon, mold, pushmatic panel or knob & tube wiring – things that years ago wouldn't have raised an eyebrow – you should expect that when you go to sell your home, you will be stuck with the cost of getting rid of the hot potato, if you haven't already done so!

Fantastic remodel at a great price! Top to bottom renovation to this adorable Village home! 4 bedrooms, 3.5 new, stylish baths, 3 finished levels, new 2 car garage. Incredible open floorplan unified by new hardwood floors.  New kitchen with white cabinetry, granite tops, stainless appliances. Doors open to large and inviting, private rear deck.  Move right in and enjoy! $399,000  More Info Here…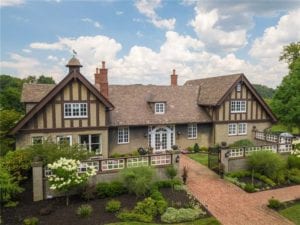 Exceptional Sewickley Heights home will take your breath away with its unparalleled beauty. Sited on 5 private acres, it combines the authentic charm of a Sewickley Heights carriage home with modern amenities and stunning design.  Magazine perfect kitchen with top-of-the-line appliances and granite tops opens to a captivating dining room with fireplace and relaxing family room.  French doors open from the gorgeous living room, also with fireplace, onto the sprawling stone terrace, which spills out effortlessly onto the manicured grounds.  Enjoy coffee or wine relaxing under the wisteria-draped trellis. Incredible master suite with three walk-in closets and remarkable custom bath with radiant floors, Victoria and Albert soaking tub and large shower with custom glass enclosure.  Charming enclosed courtyard. Three car attached garage.  $2,150,000 More Info Here…
I'm ready to answer any questions you have regarding your real estate needs.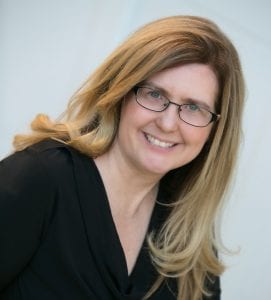 Kathe Barge, CRS, ABR, CNE, SRES

Associate Broker
HOWARD HANNA
REAL ESTATE SERVICES

401 Broad Street
Sewickley, PA 15143
Cell: 412-779-6060

Office: 412-741-2200 x238
kbarge@howardhanna.com