Selling a home can be a trying process.  They say forewarned is forearmed. Any annoyances a seller should be expecting?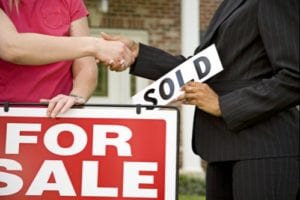 Below is a short list of many of the "joys" sellers might experience during the listing process.  Being aware that these are possibilities will hopefully help you take them in good humor if they happen to you!
The agent showing your home will miss appointments and not call or show up.
Appointments will be made and cancelled at the last minute.
Some showings will last about five minutes and some will last 3 hours.
There will be a day when I call you and say someone wants to see your house, and you are going to ask me when. And I will say: "Look out your windows, they are sitting outside now"!
Agents are going to knock on your door or even drive by, see you in the yard and ask if can they see you house.
Agents showing your home will forget to turn lights off.
Agents showing your home will let your pets out (best to remove them from your home for showings) or your neighbor's pet in.
Agents will provide unhelpful feedback – buyers buy homes when they attach emotionally to a home and when they don't, their feedback is often nonsensical.
Agents will not provide any feedback – incredibly annoying, I know.
The agent on the sign will be in witness protection and not return any phone calls.
Expect lowball offers (at least it is a starting point).
Things will come up on the inspection that you had no idea were wrong with your home and you will be sure the inspector made a mistake.
The buyer will make ridiculous inspection requests.
The buyer will ask to bring in contractors for estimates for work they want to do after the closing at the seemingly most inconvenient times.
The property might not appraise at what you are selling it for.
The closing date on the contract may change.
FEATURED HOMES
Tired of looking at one "project" after another for a home that is "move in ready"? Your search is over!  This custom-built all brick colonial was just renovated with 3 new luxury baths, newer kitchen, new roof, new HVAC, new deck, new paint in modern aesthetic and more. Totally turn-key for you and your family! 4 bedrooms, 3.5 baths, 3 car garage, finished walk-out lower level, nearly 2 acre lot. $775,000. Get more details and see more photos…
Spectacular 22,000+SF estate nestled on 8 private acres in Sewickley. Remarkable newer custom construction.  Half-court indoor basketball court, full racquetball/squash court, complete locker room facilities including sauna, 60'x30' heated in-ground concrete salt water pool w/ stone waterfalls, patio w/ outdoor fireplace, 5 bedrooms, 5 full & 4 half baths, 9 fireplaces, 6 garage spaces, two kitchens, wine room, roof-top observation deck, new home theater.  Simply remarkable! $4,500,000  See More Photos & Details…
I'm ready to answer any questions you have regarding your real estate needs.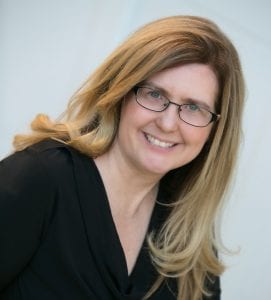 Kathe Barge, CRS, ABR, CNE

Associate Broker
HOWARD HANNA
REAL ESTATE SERVICES

401 Broad Street
Sewickley, PA 15143
Cell: 412-779-6060

Office: 412-741-2200 x238
kbarge@howardhanna.com