We have been looking for our dream home for a long time in the Village and we cant seem to find the right combination of features in a home – either the yard is too small or the home needs too much work or its too close to the neighbors or there is no garage – any advice? 
Yes!  Look "up the hill"!  I have yet to understand why more buyers don't look outside the Village. Yes, the walkability to the Village center is nice, but realistically how often do you do that?  I live in the Village, and am usually in a big hurry and drive where I am going! And I see many residents who live up the hill who drive down, park and enjoy the Village by foot more than I do! There are many many advantages to buying "up the hill" that make it worth considering this option.
First, yard sizes are almost always larger.  There is generally far more room for the kids or pets to play, more room for gardens, more room for a pool, sport court or auxiliary garage for overflow cars.  Larger lots mean there is more space between the homes, so while you still have neighbors, you cant hear them sneeze inside their home, which is the case for some Village residents!
Homes "up the hill" universally give you more value for the dollar.  They are generally larger homes in better shape for notably less money.  You can spend less, have a smaller monthly mortgage payment, and get more space! Homes "up the hill" are also generally newer homes, so if they require updating, the scale of the project is usually smaller and more of a cosmetic nature.  And because you are dealing with newer homes, the cost of any projects is usually less because you are not having to deal with old wiring and plumbing or structural problems.  And the overwhelming majority of "up the hill" homes have garages.
You might also be interested in knowing that the tax millage charged in the "up the hill" boroughs is notably lower than the millage in Sewickley borough – there is a real premium paid on a daily basis in property taxes for the privilege of being within ½ mile of Village center.
It's hard to imagine what's not to love about our wonderful "up the hill homes." Larger, newer homes on larger lots with peace and tranqulity. So you have to drive 5 minutes to the Giant Eagle as compared to the 3 minutes Village dwellers drive.  It seems like a more than sensible trade-off  for all of the advantages offered by our "up the hill" communities.
Step outside the box and venture "up the hill" this Sunday when we will have many of our listings open!  You may be surprised at how enticing the "up the hill" homes are!
I'm ready to answer any questions you have regarding your real estate needs.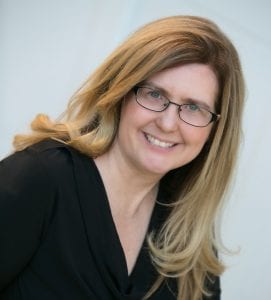 Kathe Barge, CRS, ABR, CNE, SRES

Associate Broker
HOWARD HANNA
REAL ESTATE SERVICES

401 Broad Street
Sewickley, PA 15143
Cell: 412-779-6060

Office: 412-741-2200 x238
kbarge@howardhanna.com