The information on Zillow is incorrect about our home.  Should we address this?
Zillow is relied upon by millions of consumers for their real estate information and so it is important, if you plan to sell your home, that the information be correct.  Incorrect information can lead to poor buying decisions on a buyer's part and might also adversely impact your Zestimate.  On their website, in the very fine print, Zillow itself admits that its Zestimate reliability in Pittsburgh is not particularly good, but most people don't read the fine print.  So before you list your home for sale, take the time to check it out with Zillow and correct the errors you see by clicking on the "Correct Home Facts" tab, setting up an account and submitting the requested error corrections.  It is possible to dispute the Zestimate as well, so if you are listing your home for sale and the number is significantly lower than you anticipate it is worth, it may also be worth your time to do this before you list.
It is important, however, to be aware that whatever you post to Zillow stays there. As tempting as it might seem to try a "For Sale By Owner" to "save" the real estate commission (and I say this with emphasis because it is the buyer, and not the seller, who is paying the commission – if you are a FSBO they expect you to deduct the realtor fees you are not paying from your price, so the savings is theirs), I do NOT recommend listing FSBOs on Zillow.  Once they are there, they become part of a price history on the home, and if you ultimately employ an agent and try to raise the price, the buying public will be able to see online your earlier price and you will struggle to get traction at the higher price point.
Zillow is a popular online tool for many consumers (my preference is howardhanna.com as it is not owned by a publicly traded company reporting to shareholders  and is not selling space to make money for shareholders, which in some instances may not be in a consumer's best interests). Given that many consumers use Zillow, I do recommend you take the time to get the information about your home correct before listing!

FEATURED LISTINGS

Complete architect-designed interior renovation of this elegant Sewickley Village Queen Anne Victorian. Sited on a private 1.7 acre lot in the heart of Sewickley Village.  Meticulous renovation and transformation into a home that works perfectly for millennial families. 5000SFF+. Remodeled kitchen seamlessly incorporates new cabinetry and granite tops while integrating refinished antique glass cabinet doors into the design. Completely redesigned master suite, with sitting area, turret reading nook, luxurious bathroom and exercise room. Impressive development of the lower level incorporates a family room, office, kitchenette/bar area and powder room into the home. $1,200,000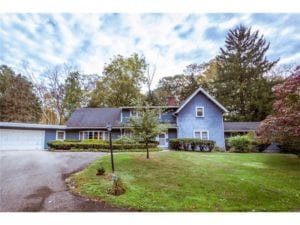 Privacy in the heart of Sewickley Village!  2.973 Acres with mature landscaping, sprawling lawns, in-ground pool, private patio and natural woodlands that provide a year-round buffer for this magical property, yet Village shops and restau
rants are just a few blocks away! Renovate to restore the home's original relaxed elegance, reminiscent of New England seaside homes.  Or replace with your own 21st century home of your design and creation!  A rare opportunity in Sewickley!  $725,000
I'm ready to answer any questions you have regarding your real estate needs.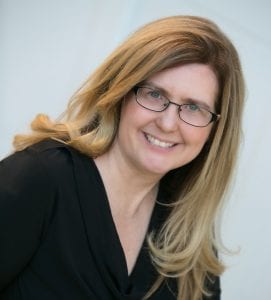 Kathe Barge, CRS, ABR, CNE

Associate Broker
HOWARD HANNA
REAL ESTATE SERVICES

401 Broad Street
Sewickley, PA 15143
Cell: 412-779-6060

Office: 412-741-2200 x238
kbarge@howardhanna.com