PITTSBURGH AREA PROPERTY TAXES… WHAT THEY MEAN TO YOU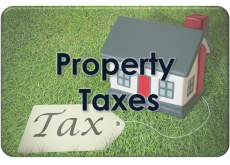 You may have already realized that Pittsburgh area property taxes are higher than property taxes in many other parts of the country. This page is designed as a primer to give you the basics about property taxes – you should consult with your personal tax advisor for more detailed information.
AREA TAXES GENERALLY
When considering property taxes in the Pittsburgh area, it is first important to consider how much of your household budget you are accustomed to allotting to all forms of taxation. It is then important to note the following about the Pittsburgh area and modify your budget accordingly:
Pennsylvania's income tax rate is currently 3.08% (2021), which is significantly lower than
most states.
In the Pittsburgh area, there is an earned income tax that is paid to the municipality in which you live on income that you "earn" (not interest, for example). For most of the municipalities outside the city of Pittsburgh, the rate is 1% — it is 3% in the city of Pittsburgh.
The sales tax in the Pittsburgh area (Allegheny County) is 7% — this is not applied to clothing or food.
There is no yearly personal property tax (that is on cars, boats…). (There is, of course, a sales tax on the items when they are purchased, although there is not a luxury tax).
Therefore, while the property taxes may be higher than you are accustomed to, if you are moving here from outside Pennsylvania, you may find that when you calculate the total tax burden on your budget, you are no worse off, even with the higher property taxes (which, for those who itemize deductions on their federal tax return, may be deductible in whole or in part).
PROPERTY TAXES SPECIFICALLY
Property taxes in the Pittsburgh area are paid in three installments – one to the municipality in which your home is located, one to the school district in which your home is located and one to the county in which your home is located. If your taxes are escrowed by your mortgage company, you will not need to keep track of these payment schedules.
When considering buying a home, you will see on the MLS information the amount of taxes currently being paid on the property you are considering as well as the assessed/market value of the home (the basis on which the taxes are being paid). You should not assume that these will be your taxes as well.
Millages (the rate of the tax) often increase yearly. You should also assume that sooner or later your assessed value will be adjusted to at least equal your purchase price (the assessed values are supposed to reflect market value, but without a sale, this is difficult for the assessors to calculate).  Therefore, an easy rule of thumb to apply when trying to figure out what the taxes will be on a home you are considering purchasing is to figure on spending $3000 per year in taxes for every $100,000 you spend on the home (this assumes a 30mil rate – this rate may be higher or lower depending on which municipality you actually purchase a home in, but this is an easy way to get a rough estimate when you are beginning to look for a home).
Below are 2021 millage rates for local areas that you can use to calculate the projected taxes on the home you are considering purchasing in the Sewickley area (to have included all of Allegheny County would be far too extensive – I can email that to you if needed) – add up the millage rates for the county, school district and municipality in which the property is located and apply it to the purchase price for a worst case scenario.

COUNTY – 2021 (applied on a calendar year and paid in March)
Allegheny County 4.73

SCHOOLS – 2021 (applied on a fiscal year 7/1 – 6/30 and paid in August)
Quaker Valley (Sewickley) 19.4711
Avonworth 19.53
Moon Area 22.6746
North Allegheny 19.1408
Pine-Richland 19.5867

MUNICIPALITIES – 2021(applied on a calendar year and paid in May)
Aleppo 3.5
Bell Acres 4.32
Coraopolis 12.5
Edgeworth 4.15
Franklin Park 1.29
Glenfield 4.15
Haysville 5.08
Leet 7.7
Leetsdale 10.0
Marshall 1.42
McCandless 1.236
Moon 2.74
Ohio Twp. 3.09
Osborne 5.2
Pine Twp. .998
Sewickley 6.5
Sewickley Heights 5.5
Sewickley Hills 2.84
What About Some of the Outlying Counties?  Aren't They Cheaper Than Allegheny County?
Some may suggest that living outside of Allegheny County will save you bundles in property taxes because in some of the outlying counties (Beaver, Butler, Washington, for example), millage rates are lower. If this is an option you would consider, you should consider what the actual, tax-effected savings would be (that is, if you itemize federal deductions, you are saving some federal taxes for the property taxes you pay) as well as where your employment is and whether the additional gas, commute time and wear-and-tear on your car is worth the expected savings.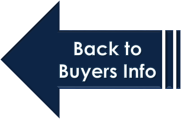 I'm ready to answer any questions you have regarding your real estate needs.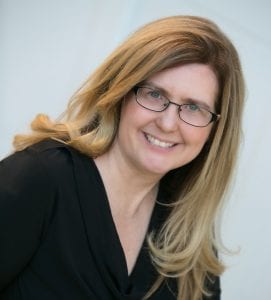 Kathe Barge, CRS, ABR, CNE, SRES
Associate Broker
Piatt Sotheby's International Realty
519 Broad Street
Sewickley, PA 15143
Cell: 412-779-6060
Office: 412-939-7000