The Plan To Get Your Home Sold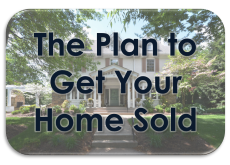 The time has arrived – whether for the first time, or again – its time to move!  Whatever the reason, moving is always more work than we'd like – so much to consider.  Selling a home is probably the biggest piece of the process, and while it might look easy, think back to how many homes you considered before you bought your present home.  Most buyers consider many homes and most homes are visited by many prospective buyers before a match is found and a home is sold.  While home sellers often think their home will fly off the market, what you need in order to achieve the highest price and the best terms in the time frame that works for you is a great real estate agent – and that's where Kathe Barge's strategy and expertise is exactly what you need.
What you can expect from Kathe Barge:
Effective Pricing – It is critical to price your home based on objective market data – a home priced on a seller's hopes, needs or outstanding debt that ends up priced too high can backfire, resulting in an extended period on the market and ultimately, a disappointingly low sales price. Kathe will provide you with comparable market data and a strategy to help you price your home appropriately in order to realize the highest sales price supported by the market data. In addition to comparable sales, factors that influence price include:

Location
Improvements you have made and special amenities your home has
Condition – the more your home shows "like a model," the higher the price will be that you will achieve
Taxes

State-of-the-Art Marketing – In our high technology era, strategic marketing is critical in order to attract the largest number of potential buyers to your home. The more buyers that see your home, the more likely it is that a match will be found quickly (and the sooner a buyer is found, the more likely it is that the price will be higher).
THE BASICS:
We've all come to expect the basics, and you'll get them from Kathe too:
Your home will be entered into the MLS where it will be available to all area Realtors and buyer prospects.
A sign will be posted in your yard.
Your home will appear on the internet.
If only the basics were enough, homes would sell easily and you wouldn't need the services of a marketing specialist like Kathe Barge.  But they're not!   To create the most awareness and excitement about your home, you need a strategic, multi-media targeted marketing plan and Kathe can provide you with a customized plan for your unique home.
COMPONENTS OF KATHE'S STRATEGIC REAL ESTATE MARKETING PLAN:
Kathe will customize a real estate marketing plan for your home that will take a multi-media approach to exposing your home fully and as quickly as possible to the market.
Digital photography using a professional grade camera that provides appealing wide-angle shots of your home.
MLS listings feature photos of your home, and these photos are loaded instantly upon your home being listing in the MLS – there is absolutely no delay – Buyers will be able to view your home as soon as it flashes in their email as a new listing.
Custom color brochures of your home, including both interior and exterior photographs as well as a descriptive narrative of your home, introducing your home and reminding buyers of its many special features.
Just listed postcards of your home for mass mailings
Magazine and newspaper advertising in:

The Sewickley Herald
The Pittsburgh Post Gazette
Featured as Home of the Week in The Sewickley Herald

Your Home Will Be Marketed 24 Hours a Day, Seven Days a Week Until its Sold! Guaranteed! Interior and exterior photographs as well as important details about your home will appear on these TOP WEBSITES:

Realtor.com (including Showcase Listing Enhancement with narrative descriptive texts and scrolling banner headlines)
KatheBarge.com
With IDX technology, it will also appear on other brokers' websites as well as on Trulia, Zillow and many other popular real estate websites!
Properties can be found by area, neighborhood, zip code, street name, MLS #, criteria or price, so its easy for a buyer to find your home!

Your home will have its own webpage and URL address.
Realtor Tours for area agents.
Open Houses, which will be advertised in:

The Sewickley Herald
The Pittsburgh Post Gazette
The internet

Visual Tours.
Feedback and market reevaluation as the listing progresses.

Email reports of all new listings that potentially compete with your home as soon as they come on the market.
Feedback from each buyer and agent who visits your home.
Continuous evaluation of how your home fits within the market and how to best position your home to achieve the best sale. Periodically review our marketing program with you and design new strategies, as needed.
Email reports of internet activity on your home.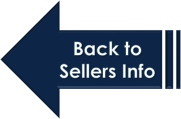 I'm ready to answer any questions you have regarding your real estate needs.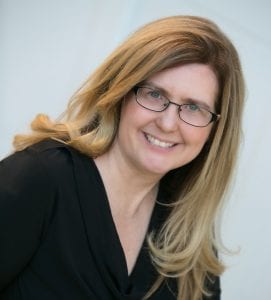 Kathe Barge, CRS, ABR, CNE, SRES
Associate Broker
Piatt Sotheby's International Realty
519 Broad Street
Sewickley, PA 15143
Cell: 412-779-6060
Office: 412-939-7000