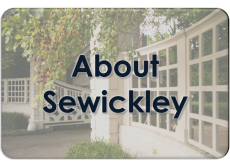 Welcome to Sewickley, Pennsylvania!
Sewickley is one of Pittsburgh's best-kept secrets that you will be thrilled to have discovered. Located just 13 miles northwest of "the Point" (downtown Pittsburgh) along the Ohio River, it is an easy commute into Pittsburgh by car or bus and generally takes 20-25 minutes to arrive downtown in "rush hour" type traffic. While its proximity to downtown and ease of commute are ideal, so are many other aspects of its location – it is just 12 minutes to Pittsburgh International airport, 15 minutes to Robinson Towne Center where shopping and a spacious mall abound, and offers easy access to I-79, providing an easy commute to those working in Moon Township, as well as those with employment in Butler, Beaver and Washington Counties.
However, Sewickley's nearly ideal location is only one of so many things that make this small town of 14,000 residents the perfect place to call home. Public schools are top notch: the Quaker Valley school district is an intimate school district where teachers know their students and families on an individual basis, where curriculums are individualized to suit the needs of the students – and where opportunities abound for students in all areas. The International Baccalaureate Program begins in the middle school – and the school district ranks among the best in Pittsburgh — all are Blue Ribbon Schools of Excellence where students often score among the top in the state. Sewickley is also home to several wonderful private schools – Sewickley Academy, Montessori Children's Community and St. James Catholic School are all well-regarded educational institutions.
The "village" of Sewickley is comprised of three boroughs: Sewickley, Edgeworth and Osborne. All border the Ohio River and all are predominantly flat. Streets are tree-lined and sidewalks lead to parks, playgrounds, schools, shops, restaurants and places of worship as well as a wonderful public library, YMCA, Sweetwater Center for the Arts, Sewickley Valley Hospital and more.
What makes Sewickley truly unique, however – what makes it stand out as a top community to call home not just among all of Pittsburgh's fine communities, but among communities nationally, is the way Sewickley seamlessly blends the feeling of small-town life from a bygone era with a sense of twenty-first century sophistication.
Residents know and care about each other in Sewickley – neighborhoods still have welcome coffees and block-parties, welcome new residents and new babies, have "Secret Santas" at the holidays, and help each other in times of need. Town life offers so much for everyone, from Fall Festival to Light-up Night, May-Mart, Day-on-the-Lawn, antique shows and car shows, food drives and fundraisers, concerts in the parks, movies under the stars, fireworks over the Ohio River, house tours and garden tours, and parades for every occasion, from the Santa Parade to the Halloween Parade, not to mention Memorial Day and Labor Day. And all that the big city of Pittsburgh has to offer, from three professional sports teams to wonderful museums, the National Aviary, and celebrated theater and musical opportunities, are only 13 miles away!
The Bare Facts
School District: Quaker Valley
Two elementary schools
One middle school (grades 6-8)
One High School (grades 9-12)
167 students in each graduating class (approximate)
Zip Codes in the School District: 15143 (Sewickley); 15056 (Leetsdale)
Boroughs in the School District (what we broadly refer to as "Sewickley"): Aleppo, Bell Acres, Edgeworth, Glenfield, Leet, Leetsdale, Osborne, Sewickley, Sewickley Heights, Sewickley Hills
Total Population in the School District: approximately 14,000
SEWICKLEY AREA NEWS:
A big bold plan pays off for Sewickley Village–40 new businesses, more coming! Click here to read more
Quaker Valley (Sewickley) schools ranked #4 in the Pittsburgh Region! Click here to read more!
Quaker Valley (Sewickley) high school ranked #6 in PA, best in the region! Click here to read more!
Sewickley ranked among the highest in the region for greatest real estate appreciation in the past 20 years (2014)!  Click here to read more!
Edgeworth (a borough in the Sewickley area), is the most educated town in all of PA!  Click here to read more!
ANNUAL EVENTS IN THE SEWICKLEY AREA
I'm ready to answer any questions you have regarding your real estate needs.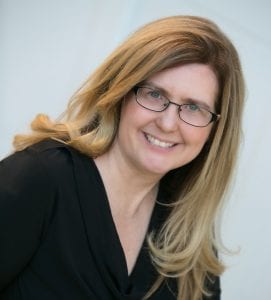 Kathe Barge, CRS, ABR, CNE, SRES
Associate Broker
Piatt Sotheby's International Realty
519 Broad Street
Sewickley, PA 15143
Cell: 412-779-6060
Office: 412-939-7000