People choose to make Sewickley their Pittsburgh home town for many reasons.  Below some of my buyers answer the question "Why Sewickley?"  Perhaps this will help you decide if Sewickley is the right community for you to call home.

After 25 years in our comfortable east end home that had become an empty nest, my wife and I were ready for a change. We had always enjoyed shopping and eating in the Sewickley village, and we knew there was an interesting variety of homes in nearly all of the cozy Sewickley neighborhoods…so we did some exploring. We discovered many houses that fit our needs and interests, a dedicated "shop local" business district with great options for both shopping and dining, as well as a warm & friendly community that is quick to say "hi" to both newcomer and long-time neighbor alike.  We live in the Sewickley village now and love it. I would say more about Sewickley, but I've got to go…we're walking up to Beaver St. for brunch! Greg Ross
We moved to Sewickley because it offers a sense of community that I haven't found anywhere else in Pittsburgh. It is a safe, welcoming place to live. The beautiful tree lined streets, with sidewalks, encourage walking. And the little town gives you a reason to walk—to get a coffee or stop by one of the local shops. The many intuitions in Sewickley, like the YMCA, Sweetwater art center or the library, and the many community events give us something to do almost every week. My only regret about moving to Sewickley… is that I didn't do it sooner. Maggie Setler
Despite already living in the Pittsburgh area, we choose to move to Sewickley.  Not did we appreciate the natural beauty of its many parks and architectural heritage, we were drawn by the opportunity to live in a community.  This is a great place to raise our son with both outstanding public and private schools.  He enjoys participating in the many festivals and parades throughout the year. The Santa parade may be his favorite, and our family always looks forward to fireworks, festival and sleigh ride during Sewickley's own light-up night.  Sewickley hosts other great events throughout year, including personal favorites, the wine walk and soup crawl. In the warmer months, we look forward to the farmer's market.  Throughout the year, we enjoy the lovely boutiques and Sewickley's growing number of quality restaurants. We made the best choice for our family, and love the home we've found in this community. Melissa Marks
Having previously lived in Washington DC, San Francisco, and New York City, and with a new baby girl on the way, we wanted to find somewhere that combined the best of city living with the comfort and safety of the suburbs.  What we found in Sewickley is that perfect combination.  From our new house, we can take a 5 minute walk into town for coffee and a meal, to pickup a few groceries, get a haircut, or to catch a children's activity at the library, all without getting in a car.  More importantly, Sewickley is a safe community with great public schools and a caring community that's ideal for raising a family.  We've been very happy with our decision to call Sewickley home. Dan Morin
There are many beautiful places in Western Pennsylvania, but we were looking for a true community. To us, a community is place where you see your neighbors at the library, at the farmer's market, at school. A community is place where you can do all of your errands in a three block stretch of main street and where holidays are celebrated in big ways (Fourth of July Parade, Halloween Parade, Santa Claus at the fire station, Light Up Night).  A community is a place where there are organizations to get involved with and give back, as well as to get to know your neighbors.  We chose to move to Sewickley as it was the ideal community for us to raise a family in and we couldn't be happier we did. Jamie & Pam Rogers
Our family lived in Wexford for over twenty five years before moving to Edgeworth in 2014. We were attracted to the tree lined streets and the great variety of old and new houses. We appreciate the ability to walk to the Village to enjoy the restaurants and stores and to attend church. There is a much greater feeling of community in Sewickley with the weekly Farmers' Market at St. James, the Christmas festivities, the parades and other community events. We have the opportunity to know our town officials personally and be real participants in the public forum. The commute to downtown along the river is much less harried, and we also have the option of using the convenient bus service and easy access to Pittsburgh International Airport. Charles Harris & Darlene Nowak
It's spring time and Sewickley is buzzing with activity! On any given day you may see parents out strolling babies or walking their children to a baseball or soccer game. You may see runners, bikers, and dog walkers. Children will be walking home from school, to the library, or walking with friends to the juice bar, ice cream shop, or the local candy store. Adults may be out shopping for fresh cut flowers, home decor, books, clothing, or jewelry. You may also see couples and families walking to one of the local coffee shops or out for a stroll before dining out for lunch or dinner at one of the local restaurants. Ah, spring is here in Sewickley!
When I first moved to Sewickley with my husband and three small children six years ago, I was first struck by the friendliness of the residents. Walking down the street, we were often met with smiles, warm greetings, and comments to our children. Pittsburghers have a reputation for being polite and friendly, and I found Sewickley to be even more special and unique. 
In Sewickley I found a true sense of community. Neighbors look out for neighbors, and often offer assistance when needed. In our local neighborhood, our children have great fun running around with their friends, skateboarding, roller blading, and climbing trees. Sewickley offers our children wonderful educational choices, with various top notch preschools, as well as public and private schools. Many social organizations, such as the Newcomer's Club and the Mom's Club welcome new members each year and offer play groups, Progressive Dinners, and various other educational and social outlets. Sewickley is known as a town of churches, and one can find various opportunities for worship and service within and outside their doors. Various other organizations also offer a plethora of service and educational activities. Join in the fun for May Mart, the Harvest Festival, Light Up Night, the Soup Crawl, or the The Gallery Walk. As an enthusiast for fresh and whole foods, I am delighted to see our seasonal Farmer's Market continually offer more vendors and more selection. As the years pass, I continue to be amazed at the opportunities that are constantly developing in our little town. 
When we first started considering houses in the area, Kathe drove us around Sewickley and The Sewickley Heights, and we tried to get a sense of what it would be like to live here . After six years, we haven't looked back, and I am still so grateful to Kathe and happy that we chose Sewickley to be the place that we raise our children and the place that we call home. Sandy Campbell
I'm ready to answer any questions you have regarding your real estate needs.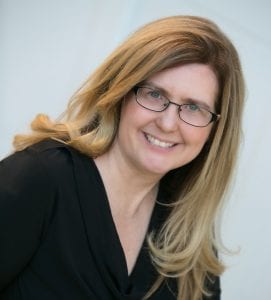 Kathe Barge, CRS, ABR, CNE, SRES
Associate Broker
Piatt Sotheby's International Realty
519 Broad Street
Sewickley, PA 15143
Cell: 412-779-6060
Office: 412-939-7000